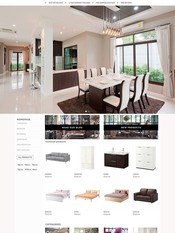 Information
Price: Free
Category: Themes
Release date: 11/28/2014
Developer: Lightspeed
Support
Documentation
Vice Default
Description
Vice is a full-responsive theme developed especially for the sales of interior design, lifestyle products or fashion products and works perfectly on Mobile and Tablet. By focusing on products promotion possibilities this theme optimizes conversion. The adjustable USP's and "trusted labels" also contribute to optimizing conversion.
Changelog
29th of June 2017 
We've added a feature in the theme settings which adds a navigation link to the"Brands" page.  
On mobile the zoom functionality on product images made it difficult to swipe through the product page. We've fixed this. 
We've fixed the bug that made 3rd level items appear incorrectly in the main navigation.
Images